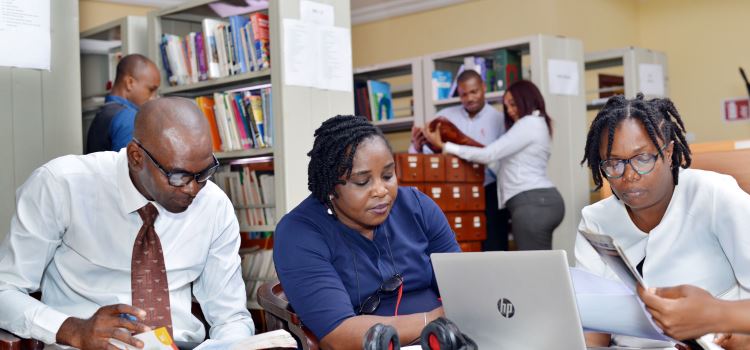 ---
LIMMS Library is a special hybrid Library that offers information services to LAPO staff, microfinance practitioners, researchers, students and other stakeholders with online and on-site library resources. Our core areas include:
Microfinance
Entrepreneurship
Accounting
Financial Management
Banking and Finance
Statistics
Sociology
Psychology
We also avail our readers well researched papers and reports by the Institute and a host of other inspiring books.
Our world-class and up-to-date electronic library contains e-books, e-journals, reports, research papers, Thesis and Dissertations, LAPO annual reports and many more. We provide online information resources through database such as EBSCOhost, microfinance gateway, JSTOR, Science Direct and a host of Open Access database.
Our special services include:
Current Awareness Services
Selective Dissemination of Information.
Internet Services
Our environment is serene and fully air-conditioned with constant power supply that make study conducive. We are open between 9am and 4pm from Mondays to Fridays.
---
---